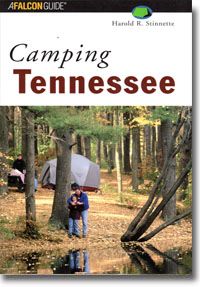 Camping Tennessee
By Harold R Stinnette
Looking for the ideal spot to pitch your tent or park your RV? Camping Tennessee will take you there.
This handy guidebook includes detailed descriptions of more than 100 public campgrounds throughout the state. Organized in three distinct sections - East Tennessee, Middle Tennessee, and West Tennessee - the listings include campsites in state, city, and county parks; in national parks and national forests; and on other public lands.
Easy-to-use Maps and charts help you to choose the perfect campsite. You'll also find vital informations on:
Campground location
Facilities and hookups
Fees and reservations
Recreational activities
Zero impact camping
Whether you plan to hike along the Appalachian Trail, kayak the Big South Fork River, swim in Center Hill Lake, or simply relax and enjoy Tennessee's varied scenery, let this book be your guide.
Reviews