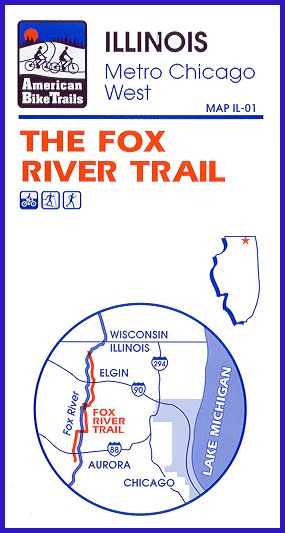 Fox River Trail
by American Bike Trails
Waterproof and tear proof, Double sided and compact.  Trail access, points of interest and much more!
This popular multi-use trail winds through the Fox River Valley area between Aurora and Crystal Lake. This map also shows access points to the Illinois Prairie Path, the Great Western Trail and the Virgil Gilman Trail.

You'll bike through Forest Preserves and Nature Preserves and several historic and interesting communities.
Easy Biking, Hiking and Cross-Country Skiing.
Reviews