Illinois Northeast - Evanston to the Wisconsin State Line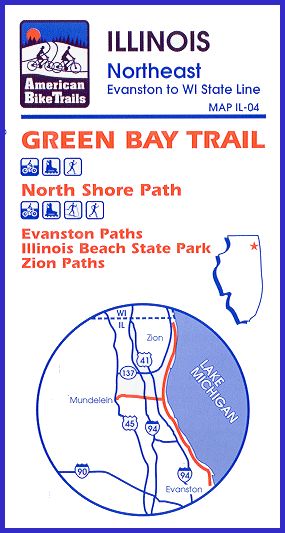 Illinois Northeast - Evanston to the Wisconsin State Line
by American Bike Trails
Waterproof and tear proof, double sided and compact.  Trail access, points of interest and much more!
This map takes you all along the North Shore and then some, illustrating the trail systems from Evanston to the Wisconsin State Line, and west from Lake Bluff to Mundelein.  
And there's always plenty to do at a state park.  
Includes the following Trails:

Green Bay Trail

North Shore Path

Evanston Paths

Illinois Beach State Park

Zion Paths
Reviews