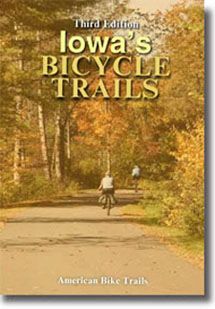 Iowa Trails
Illustrated map book in color with over 100 Recreational and Mountain Bike Trails throughout Iowa.
Directions to trail sites and accesses

Locations and distance to nearby communities

Trail distances, general settings, conditions and facilities.

Points of interest

State, sectional and selective county overviews and riding tips.

Contacts, alternate trail uses and bike routes.

City and county to trail cross references.



Reviews