Wisconsin Recreational Bicycle Trails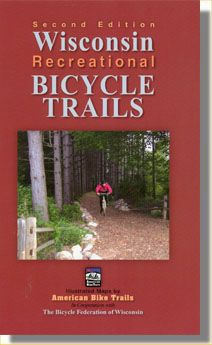 Wisconsin Recreational Bicycle Trails
By Ray Hoven for American Bike Trails
Illustrated map book in color with over 50 recreational off-road Trails through Wisconsin.
Directions to trail sites and accesses, trail distances, general settings, conditions & facilities.

State, sectional and selective county overviews and community street insets.

Points of interest, riding tips with contacts for additional information, plus alternate bike routes.

City & county to trail cross-references.



Reviews